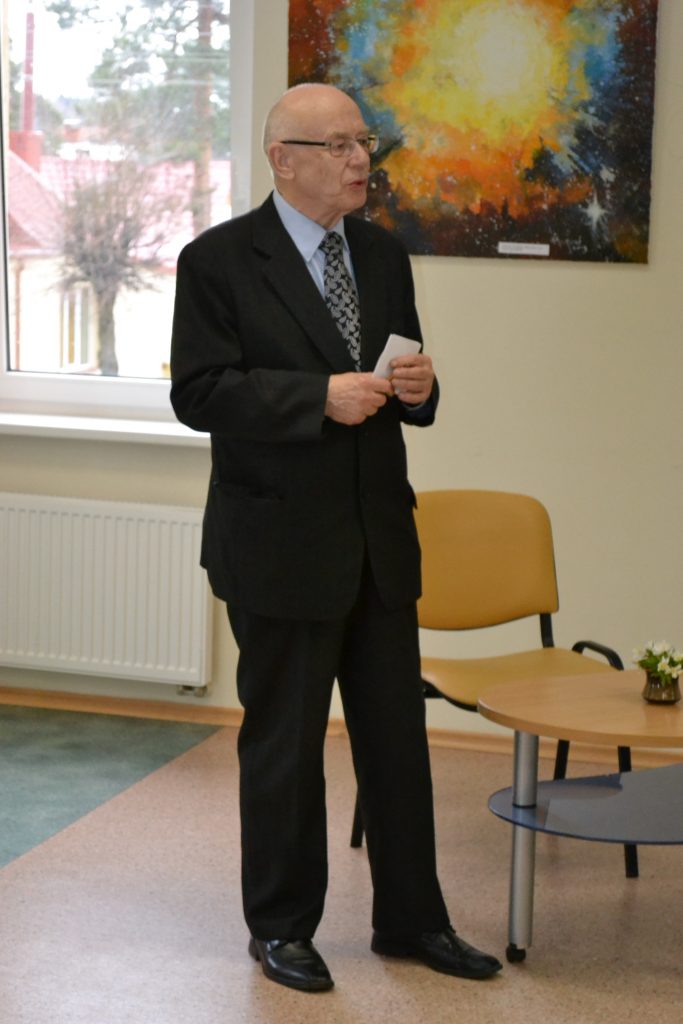 On 12 November 2020, a presentation of the book "Prie lietuvių fonologijos mokyklos ištakų. Iš Alekso Girdenio laiškų" (The Origins of the Lithuanian School of Phonology. Letters of Aleksаs Girdenis) will be held at Vilnius University.
According to the author himself, the book
"…presents letters from Prof. Aleksas Girdenis written to me between 1961 and 1973 (–2007). Since the first year of our studies (1957), we have always maintained a friendly and warm relationship and have maintained active communication in our professional activities. They are of particular importance for the history of the Lithuanian linguistics, as they testify certain moments of the linguistic activities of our country in the 1970s and 1980s and major ideas of the time, as well as reflect the origins of the Lithuanian phonological school and the development of scientific interests of the founder of this school Aleksas Girdenis. The letters reveal the vital nature of his nature, the features of his character and personality, a sarcastic and sometimes ironic perception of himself and reality, as well as the great scientific passion and the strict imperative of the scientific truth of Aleksas Girdenis."

We are pleased to invite you to participate!